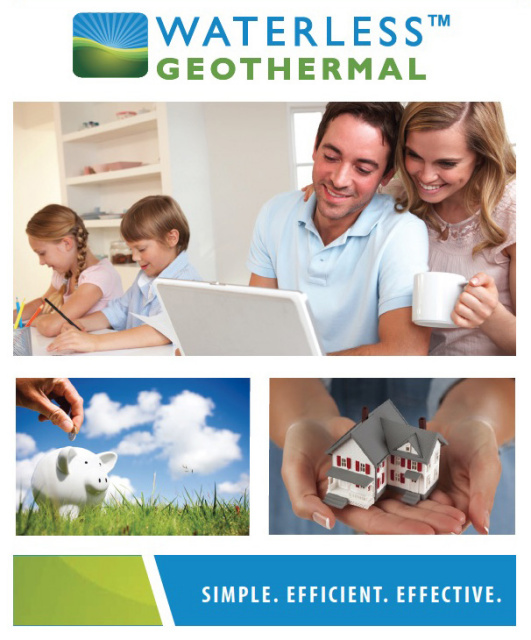 Ground Source Energy is Geothermal Energy!!
We are now in a New Era "Waterless TM Geothermal" providing Energy Savings, Reliability & Long Life, Comfort, Renewable Stored Energy, Sustainable Performance, Quite Operating, Energy Independence, Safe and Clean Operation.
The Sun stored nearly 47% of its energy in the land around our homes and business. "Turn your Backyard Dirt into Dollars" saving you hundreds on your Utility Bills!!
Are you interested in saving 40 - 60% on heating and cooling your home and business?
In an effort to protect the Environment (The Green New Deal) many regulatory agencies are passing legislation to Limit or Ban the use of Natural Gas in our region to read more please visit: DSIRE (dsireusa.org)
Resent articles: WA HB1084 Will Ban Natural Gas/Propane in New Home Construction – Lower Valley Assembly
Tacoma bans use of fossil fuels in new city buildings. Are commercial, residential next? (msn.com)
Instead of consuming energy in a 96% efficient fossil furnaces why not just move the energy needed at 500% efficiency with a Waterless TM Geothermal heat pumps? That's more than $5 dollars of energy for a single $1 dollar of electricity, it's amazing!
We are Trained to Service any DX (Direct Exchange) Refrigeration Based Geothermal Heat Pump system including "EarthLinked Technology", "US Power" Equipment. We can service your Water Based Geothermal Heat Pump systems as well.
If I've perked your interest and you live in Washington State drop me an email: GroundSourceEnergyNW@Gmail.com or call me at 425-941-2476.
If you need more information please take a look at the other pages on this site or call me at 425-941-2476.
Come tap the Sun's Unlimited Renewable Free energy today!
Become Energy Independent today!
(11) Buschurs Refrigeration: How long has geothermal been around the history of waterless - YouTube
The history of Direct Exchange Geothermal Heat Pumps!